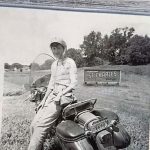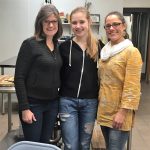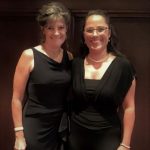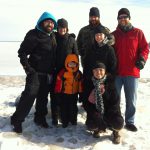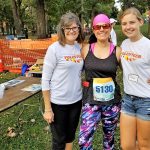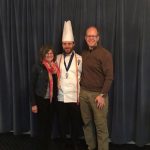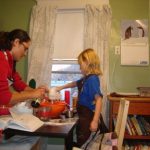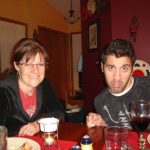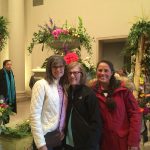 For as long as I can remember, our family gets together on Mother's Day to play games, sit outside and eat!
So many great memories have been created at family get-togethers, holidays, graduations, supporting one another and nearly all of them had something to do with food.
One year, I made a several course meal with shrimp for my mom. It was fun, challenging and delicious.
The unfortunate part is that we will never be able to replicate it since our mother now has a shellfish allergy. What?!  Yes, sad, it's true. Sorry mom.
The Strongest Women that I know.
I am grateful every day that I grew up surrounded by strong, compassionate, supportive and resilient women. It helped to form the shell or protective armor, that surrounds who I choose to be today. Life can be a challenge and with challenges we find opportunities. Opportunities to make choices one way or another. Without the support, confidence, acceptance and patience of these two women, I may have made different choices in life. For the better?  For the worst?  It doesn't matter. I know that I am living the best life that I can today. With strength, compassion, support and resilience. Grandma, I miss you every day. You loved me with everything that you had. Mom, you are the most amazing woman that I know and I love you more every day.
One of our favorite movies is "Ever After" and there is a quote that the king says to his son, "I am going to deny you the crown…and…and live forever!"  My sister and I giggle and look at our mama and say, "that's ok, we accept".
Celebrate the women in your life who give you strength and support. Please share with us how these women have helped to shape you…often times to take a breathe and be reminded gives us the courage to make it through a tough day.
This year, our dad is going to make a large pork shoulder on the new grill they purchased. I can't wait!  I offered to bring something, they declined, so I am bringing a side dish. Here a few that I am considering: Please let me know if you made any of them and how they turned out!
Happy Mother's Day to all of the beautiful women in our lives!
Grilled Summer Squash with Herbs
Roasted Cauliflower, Smoked Paprika and Cheddar
Caramelized Fennel and Kalamata Olive
Braised Artichoke, Spring Peas and Mint
Red Beet Salad with Honey Chévre and Walnuts
"Whatever it is you are searching for, I hope you can eat it."

Jessica Tijerina