If you missed the shenanigans that Elizabeth, Steve and I got into each month on Twin Cities Live! Check them out here:  Twin Cities Live
---
Rock What You Got Live! Pay Gap Festival at the Minnesota State Fairgrounds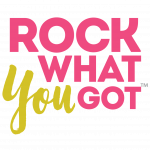 Free Entry with the option to purchase tickets to see live comedy, musicians and more…
Shop. Sip. Eat.
40+ MN women owned businesses selling their hearts out from freshly toasted and ground spices to vanilla chai lattes, books, jams, holiday items galore. Get your holiday shopping done early while helping to support the fight against the gender pay gap, AND support local performers by coming to the Pay Gap Comedy & Music Festival! .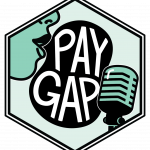 WHEN:  Saturday 9/25 and Sunday 9/26 All day 10am-5pm
For more information….Rock What You Got Live!
---
Dates Tijerina Global Spices will be here:  September 18th, October 8th
The Northeast Farmers Market is open 9am-1pm Rain or Shine every Saturday through October 17th.
---
Tijerina Global Spices will NOT be at any remaining Maple Grove Famers Markets
Be sure to stop by next year and see what new items we may have!  Thank you to all of the new customers who have fallen in love with my salt free spice blends and of course my Chai!  See you in 2022!
---
**NEW MARKET**  You can now find me on Sundays at the LINDEN HILLS FARMERS MARKET through the end of October.  Don't forget about the amazing winter market held in a Wagner's greenhouse! More details to come…  Wow!
Dates Tijerina Global Spices will be here:  October 3, October 10th
---
FREE CLASSES through The Seward Co-Op 
DATE HAS MOVED!!!

  FALL HARVEST
Friday, October 8th, 2021 6:00pm-7:30pm (Virtual Seward Co-Op) (Date was Friday, September 17th)
Pasta with a savory Brussels sprout, squash, anchovy and lemon sauce.
An Italian favorite- Piadina, a bread with local garlic and fresh herbs.
A French twist for dessert- a clafoutis, a custard base in a skillet baked with a cinnamon, apple and walnut filling and topped with a light dusting of powdered sugar.
Register Here:  Fall Harvest Class
AUTUMN SQUASH RECIPES: Nourish 101 
Tuesday, October 12th, 2021  6:00pm-7:30pm (Virtual Seward Co-Op)
Have you heard of the Nourish 101 classes through the Seward Co-Op?  Nourish 101 classes feature basic scratch-cooking techniques and recipes that feed a family of four for under $10. 
More information here:  Autumn Squash:  Nourish 101
Click to Register on Event Brite
Dia de los Muertos:  A Celebration of Life 
Tuesday, November 2nd, 2021 6:00pm-7:30pm (Virtual Seward Co-Op)
In this class, I will show you how to make a yeast bread called Pan de Muerto
Champurrado, a thick and flavorful Mexican hot chocolate
Enfrijoladas de Queso y Jalapeño, filled corn tortillas and dipped in a chipotle bean sauce topped with crema, avocado and cilantro.
More Information on the Seward Website Here:  Dia de los Muertos
Click to Register on Event Brite
---
9/17  Mexican Street Food
9/30  Mushroom Magik    Sign up quickly!  Only 2 spots left!
10/5  Meatless Meals
10/15 Handmade Tacos & Tortillas
11/6  Tijerina Global Spices:  Demo
11/9  Dumplings Around the World
---
Grand Fete Culinary Shop in Hudson, Wisconsin.
THE SWEET THINGS IN LIFE*:  Sunday, September 19th, 2021 10:00am-12:00pm
For class description and registration:  Click Here
HERBS & SPICES:  FALL FLAVORS COCKTAILS AND TAGINE:  Tuesday, September 28th, 2021 6:00pm-8:00pm
For class description and registration Click Here