Welcome to a world of fantastic culinary experiences.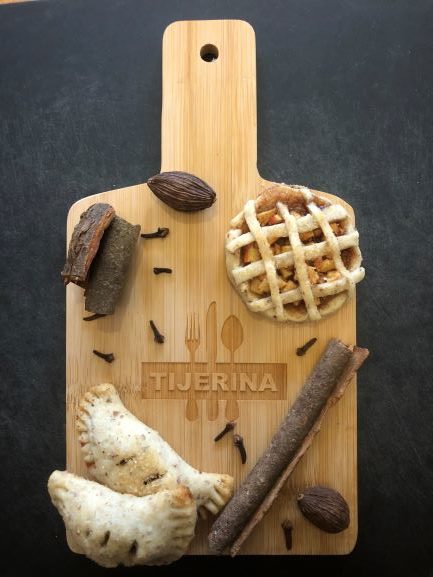 "Whatever it is you are searching for, I hope you can eat it." -Jessica Tijerina 
Thank you for taking this journey with me while I explore my own culinary adventures; past, present and future through teaching, reading, tasting and traveling. 
Have you purchased one of my new spices or spice kits?! Congratulations on taking one step closer to a culinary wonderland.
Want a recipe to get you started? Enter in the name of the spice "Carnitas", "Acadian", etc. in RECIPE SEARCH and TA DA!
TIJERINA GLOBAL SPICES
A new website is in the works
A sneak peak at my blood, sweat and tears…
SPICE JARS
Acadian Spice Blend, a hint of New Orleans
Garam Masala Spice Blend, "Hot mixture of spices" a must-have for Indian cuisine
Cuban Mojo Spice Blend, because who doesn't need a little more mojo?
Carnitas Spice Blend, there isn't one and it's great on eggs, try it. 
Jamaican Nice Spice Blend, because don't be a jerk.  A blend of sweet, spicy and everything nicey.