Welcome to a world of fantastic culinary experiences.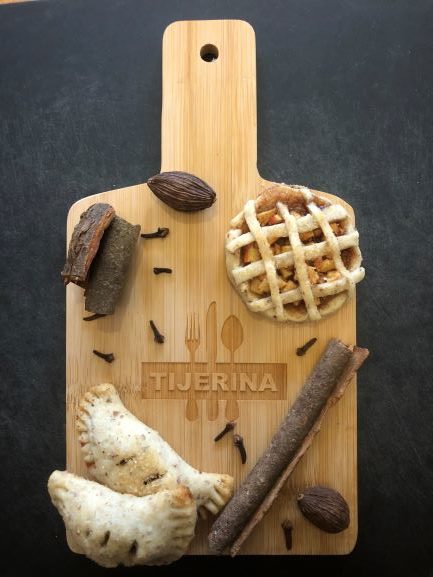 "Whatever it is you are searching for, I hope you can eat it." -Jessica Tijerina 
Thank you for taking this journey with me while I explore my own culinary adventures; past, present and future through teaching, reading, tasting and traveling. 
A little about me…(click link)
HAVE YOU PURCHASED OR RECEIVED ONE OF TIJERINA GLOBAL SPICES AS A GIFT?
Want a recipe to get you started?
Enter in the name of the spice "Carnitas", "Acadian", etc. in RECIPE SEARCH and TA DA!
TIJERINA GLOBAL SPICES SPICE BLENDS AVAILABLE
Acadian  Cajun Spice Blend, a hint of New Orleans. Did you know that Cajun blends do not contain herbs?  That is a Creole blend.
Garam Masala Spice Blend, "Hot mixture of spices" a must-have for Indian cuisine and this one has 11 different spices!
Cuban Mojo Spice Blend, because who doesn't need a little more mojo? Citrus, mint and cumin are the bold flavors in this blend. 
Carnitas Spice Blend, there isn't one and it's great on eggs, or everything. Cumin, smoked paprika, orange peel, onion, garlic, etc. 
**Newest to join the party….  Jamaican MN'Nice Spice Blend, because…don't be a jerk.  A blend of sweet, spicy and everything nicey.
Up Next. I am developing a blend for all of you U of MN Alumni and tailgaters alike!  It is my alma mater and their MN Alumni Makers program is absolutely amazing!  I can't wait for you to see what is in store with this one!  MN Alumni Market